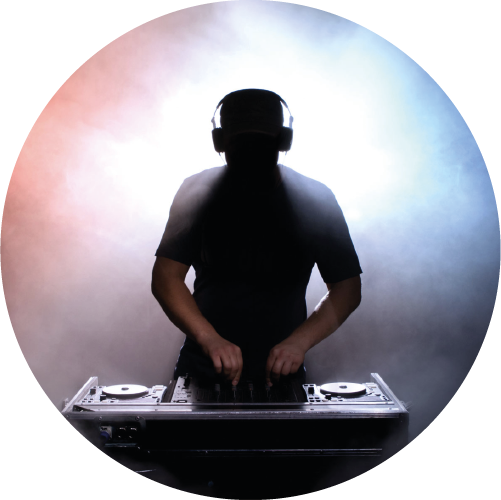 DJ, and music enthusiast alike originally from Barcelona. Oscar Mas hails out of Manchester. When not performing, he spends his time in the studio creating his own mixes. Having spent many years playing at all of the major local night clubs (Pacha, Barcelona,Mombasa,Dominican Republic, London ), holding multiple residencies, DJing special events and promoting his own shows, Oscar has had a lot of time to develop his sound. For him, it's all about providing the best service to the customer playing those tracks that get you tapping your feet and nodding your head without you realizing it, regardless of genre, tempo, style, or release date. Don't be surprised when you suddenly find yourself dancing.

Since 2008 you can see Oscar performing at Private Corporate Events and Weddings at the Eclectic Hotels in Manchester.
DJs InTheMix specialise in providing stylish and high quality Dj services for Private Corporate Events and Weddings, in Manchester and Cheshire.
We only use the best sound and lighting equipment in the market.
With more than 20 years of experience we are reliable , professional and we always put customer satisfaction first. We always listen to you offering a Face2Face meeting providing an excellent customer service to ensure a perfect venue.
Premium set up. We carry the Moving heads, RCF Active Speakers, Pioneer DJ Station and wireless mic, never compromising in quality.We have an exhaustive music selection and we will work with you to help create the perfect playlist for your event 24/7 until the day of the venue.
We carry £5 million public liability insurance for complete peace of mind with back up of our equipment incase anything goes wrong.
More than 20 years experience and we know how to match the music to the audience and the event.
In the past years we have Dj for Corrie Street, BBC, Matty James (Leicester FC), James Milner (Liverpool FC) to name just a few.
We offer a Professional,Personal and Friendly service with unlimited planning and communication.
We are recommended by many venues in and around our base in Manchester including; The Great John Street Hotel, The Didsbury House, The King Street TownHouse or the Manchester Casino 235 to mention a few.